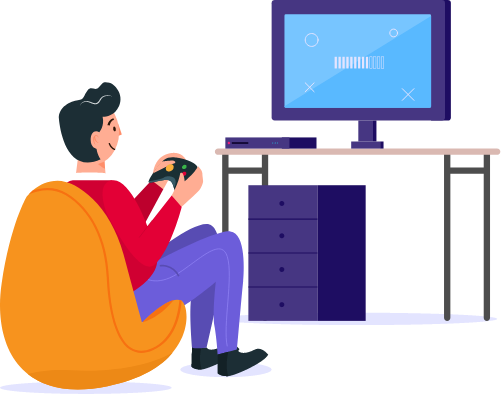 Alpha 212 is excited to bring your unique and engaging advertising experiences to our Roku audience. Whether it's scaling your existing advertising strategy or helping you build one-of-a-kind digital experiences, we're ready to help you expand your user base.
Average Time Spent Viewing
We'd love to work together to promote your channels and content.
We offer eye-catching, native and interactive advertising placements within our games and screensavers that ensure your channels and content will get noticed.

In Screensaver
Customizable screensaver placements are designed with conversion in mind. Users are just a click away from downloading your channel.

In Game
We offer a variety of in-game display unit placements that were built to increase awareness and create opportunities for engagement.
With competitive pricing models and a New York-based account team with 10+ years of experience in the CTV/OTT and gaming spaces, we offer unparalleled service and support along with access to our audiences.

Flexible options
Turnkey placement opportunities, paired with consultation from our team of experts, provide all the flexibility and guidance you need to maximize your creative.



Interest-based targeting
Interest-based targeting models helps you maximize the value of your impressions and focus your advertising spend to users that matter.

Advanced optimization
Sophisticated testing and creative optimization capabilities allow you to maximize engagement with your campaign.


Reporting
Detailed reporting comes complete with performance and optimization recommendations to help maximize both your creative and your reach.